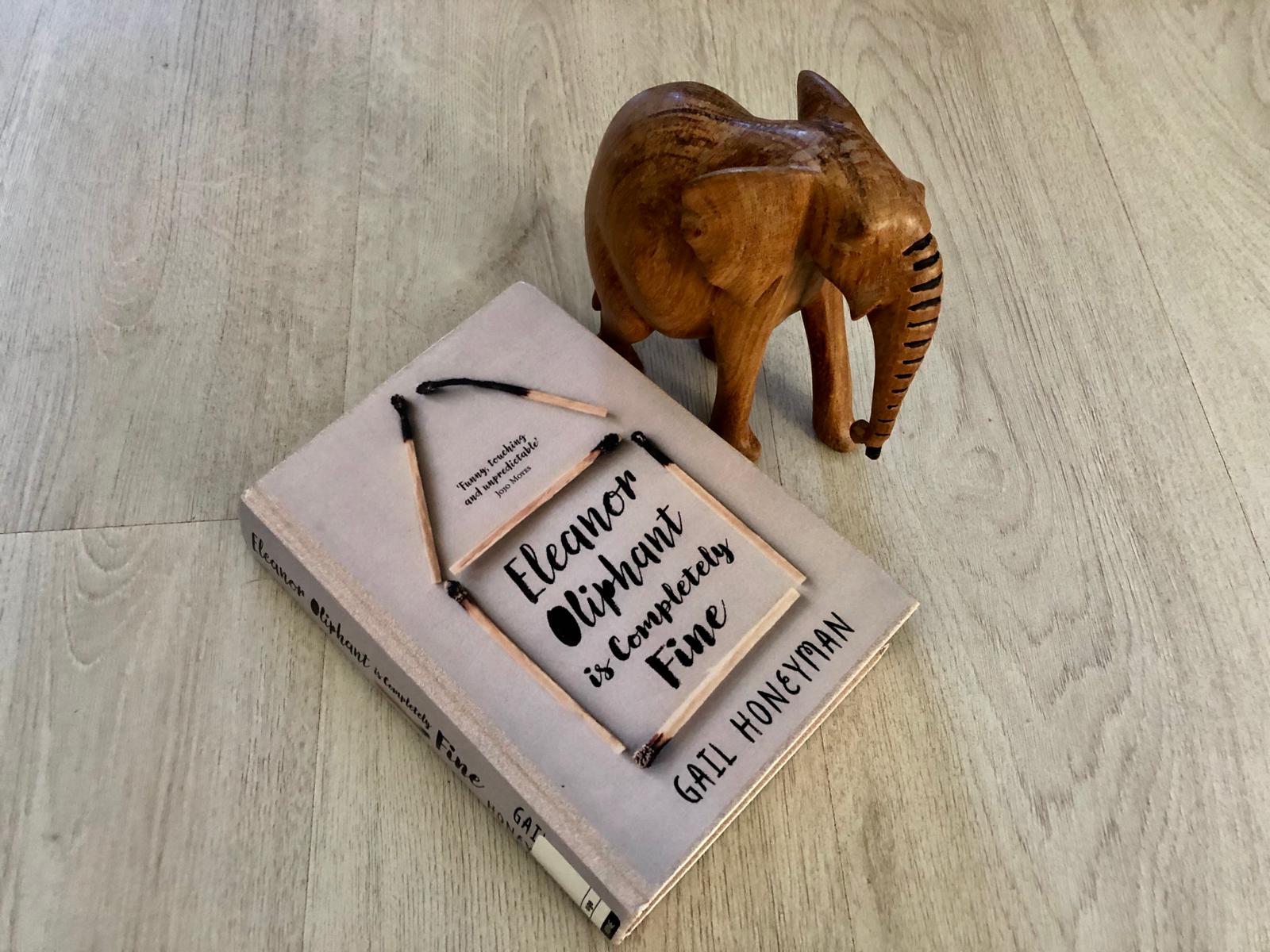 After reading and loving A man called Ove, this book – Eleanor Oliphant is completely fine – was recommended to me. It had already been on my to-read list, so now I finally got around to read it!
By the way, if you are wondering why an elephant is portrayed on the picture: the Dutch word for elephant is 'Olifant'. Olifant, Oliphant, Tomato, Tomato.
Book cover
Eleanor Oliphant leads a simple life. She wears the same clothes to work every day, eats the same meal deal for lunch every day and buys the same two bottles of vodka to drink every weekend.
Eleanor Oliphant is happy. Nothing is missing from her carefully timetabled life. Except, sometimes, everything.
One simple act of kindness is about to shatter the walls Eleanor has built around herself. Now she must learn how to navigate the world that everyone else seems to take for granted – while searching for the courage to face the dark corners she's avoided all her life.
Change can be good. Change can be bad. But surely any change is better than… fine?
My first impression
Ahh, Eleanor, what happened to you? She is lonely, the oddball at work and in the weekend she eats pizza and drinks vodka alone until Monday comes around. She upholds a rigorous routine and her life is sort of empty. The character feels very real so I am curious to find out how she will develop throughout the book!
The story
Eleanor lives a lonely and orderly life. Apart from the call with her mum on Wednesdays, she doesn't speak to anyone outside the office. You wonder if her behavior is due to a mental disorder or that life shaped her this way.
Her routine and orderly life gets shaking up when she and a colleague save a man who falls down on the street. It is the start of Eleanor having social interaction and learning social conventions. She even imagines herself being a couple with a musician she saw at a concert. Moreover, she does new things such as asking the colleague (Raymond) out for lunch.
The getting used-to of this new way of life and the reason for her behavior are gradually unpicked during the book. It ends with a plot-twist that I did not see coming.
My opinion
This book is amazing. It is very funny and at same the time it's tragic. The tragic is really tragic, but somehow it is not written in a way that makes you depressed as is done in A little life for example.
The characters development is written in just the perfect pace, which allows you to really root for her. Once you start reading this book, it is hard to put away. Moreover, Eleanor is hilarious, even when that's not always what she means to be.
This book is about loneliness, development, kindness and social ties. Raymond, her colleague, is at the heart of her development. Sometimes, or maybe always, we need someone to care, even if it's just 1 person.
Conclusion
A funny, strong and impressive book. I would definitely recommend it! Finishing this book feels like having to say goodbye to all those marvelous characters. I would have loved to read even more about them. 🙂
Verdict